Flight simulator Mechtronix FNPT II/MCC - LKBE
Number of aircraft in fleet
IFR, MEP, MCC
Our Mechtronix FNPT II/MCC flight simulator is a precise emulation of Beechcraft KING B200 and Piper PA-34 Seneca V (variable configuration). This device is made by Mechtronix Systems, a renowned Canadian manufacturer of flight simulators, and is fully certified for professional training use, including multi-engine instrument rating MEP-IR(A) and multi-crew cooperation (MCC) training.
* All prices are listed exclusive of 21% VAT
Uses
PPL(A) - Private Pilot License training (particularly instrument flight lesson)
FI(A) - Flight Instructor training
MEP - Multi-Engine Piston aircraft training
IR(A) - Instrument Rating training
CPL(A) - Commercial Pilot License training
ATPL(A) - Airline Transport Pilot License training
MCC(A) - Multi-Crew Cooperation training
The simulator is further useful in:
Training for pilot license examinations and periodic license renewal examinations
Instrument flight refresher and skill maintenance sessions
Multi-engine aircraft refresher and skill maintenance sessions
Basic and advanced instrument flight training
Night flight training
Advanced poor-weather flight training
Key Features
Can emulate aircraft represented in F AIR's fleet
Can emulate multi-engine piston and turboprop aircraft
Simple simulation controls do not distract trainees from "flying"
Exceptionally broad mode and parameter setting options
Wide-angle 3D cockpit view visualization; view angle 180°; terrain, airfields, structures, obstacles etc. generated from satellite imagery and 3D models
Can simulate around 170 different aircraft problems and system failures
Accurate and concise assessment of pilot performance
EASA FNPT II/MCC certified
Performance Based Navigation certified
State-of-the-art avionics: Garmin GTN750 and Bendix King
Realistic sound
Intercom and audio system
Active Flight Control
Jeppesen NavData database
Oxygen masks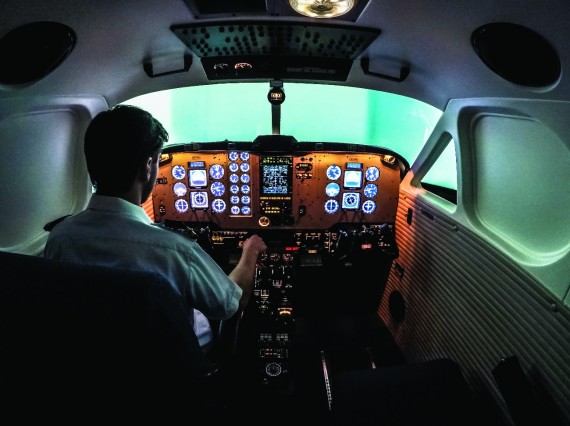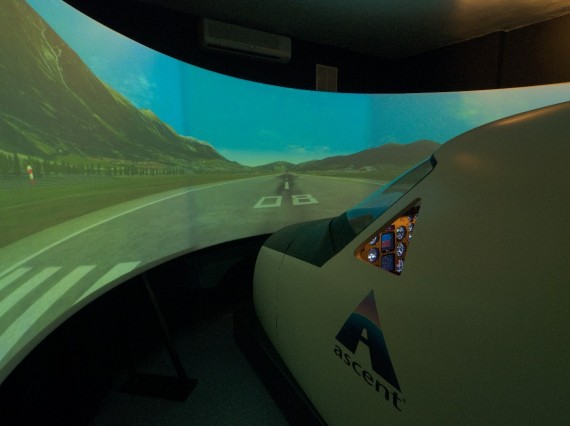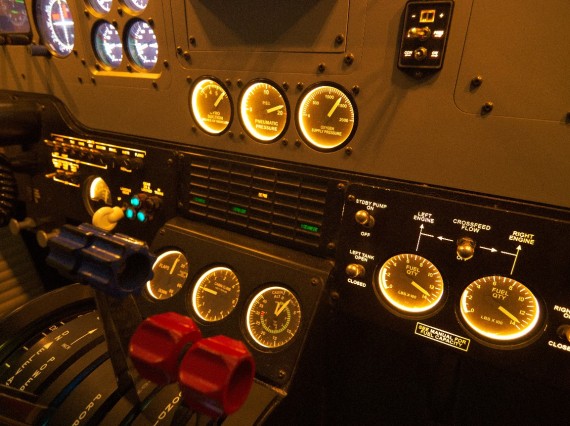 Do you want to fly on our simulator?