CPL(A) - Commercial Pilot License
CPL(A) training is intended for pilots looking to take the next step in their career, towards becoming a professional pilot. CPL(A) holders may seek employment with commercial airlines.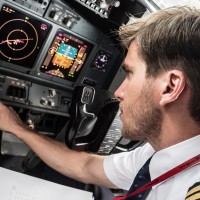 Slávek Krch
Travel Service
"F AIR is an awesome flight school; years ago, I chose them for my pilot training, and I've never once regretted it. They have great ground support and a large fleet kept in top condition by talented mechanics. I'm very grateful to my instructors for helping learn the tons of facts needed, and for trying to teach me to fly right. I'm even more grateful for having had the chance to accumulate a great deal more flight experience later on as a member of the instructors team... Flying VFR Benešov to Valencia, in a small plane, in autumn, isn't something you forget."
Enrollment Requirements
PPL(A) license
Medical Class I Certicate or higher
150 h minimum total flight time (previously-gained qualifications count towards total)
Flight Training
CPL(A) flight training is highly variable in extent, with the number of hours you are required to fly in training with us depending on your previously-gained qualifications. Typically, flight hours range 15 to 30 (with minimum 5 hours on complex aircraft). If you are also certified for IR(A) and MEP, in addition to a CPL(A), you only need 15 additional hours of flight time.