Aerobatics Qualification
The aerobatics course is intended for flying enthusiasts looking for an exciting experience, ace flying skills, and the next step in their training. Many airline pilots are skilled in aerobatics, and many have won championship titles in the Czech Republic and beyond.
The course includes loops, hammerhead turn, rolls, spins, inverted flights, step turns, recovery from unusual attitudes and the building of aerobatic sets from individual elements.
Learn aerobatics with us under the tutelage of Martin Vecko, winner of 5 World and European aerobatics championship medals and longtime national team member.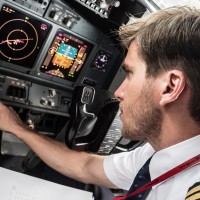 Slávek Krch
Travel Service
"F AIR is an awesome flight school; years ago, I chose them for my pilot training, and I've never once regretted it. They have great ground support and a large fleet kept in top condition by talented mechanics. I'm very grateful to my instructors for helping learn the tons of facts needed, and for trying to teach me to fly right. I'm even more grateful for having had the chance to accumulate a great deal more flight experience later on as a member of the instructors team... Flying VFR Benešov to Valencia, in a small plane, in autumn, isn't something you forget."
Enrollment Requirements
LAPL(A) or PPL(A) license
minimum 40 h flight time since gaining license
Medical Class II Certificate or higher
Theory Lessons
The total extent of theory lessons is 3.5 hours; you will learn the theoretical underpinnings of aerobatics.
Flight Training
Flight training comprises a minimum of 5 hours. Final examination is not required for this qualification. Despite the relatively small scope of the course, the course may take some time to complete, as individual lessons are only 20-30 minutes long.